In Search of the Beat, KU Theatre Goes "Head Over Heels"
---
Celebrations of Love, Revelations of Self, and '80s Pop Music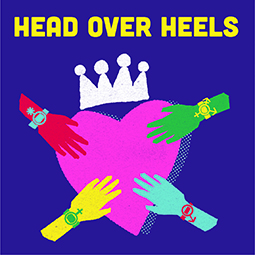 Theatregoers will be dancing in their seats to songs by The Go-Go's during a new production opening Oct. 22 at the University of Kansas. The jukebox musical "Head Over Heels" includes "We Got The Beat," "Vacation," "Our Lips Are Sealed,"and the song that serves as the title, among others. The comedy is based on the 16th century story "The Arcadia" by Sir Philip Sidney.
Conceived and written by Jeff Whitty and adapted by James Magruder, the University Theatre's production of "Head Over Heels" is guest directed and choreographed by Nakeisha Daniel, a freelance director, actor, and choreographer and assistant professor of African American Theatre and Performance at the College of Charleston in Charleston, South Carolina. Live performances will take place Oct. 22-24 and Oct. 29-31 in the Crafton-Preyer Theatre at Murphy Hall. Purchase tickets online at University Theatre, by calling 785-864-3982, or at the box office. Per KU guidelines, masks are required for audience members.
"This progressive love story is a delightful blend of heightened language with 80's pop," Daniel said, adding it's only the second show she's directed in the pandemic. "The cast is fantastic, and the design team did an incredible job creating a world of wonder. I hope the audience rocks out in their seats!"
Recognizing a need to feel excited about life and feel accepted in this moment in time, Daniel shared her hope that "Head Over Heels" not only entertains but also opens the door for audience members to reflect on who they are and stay open to new ideas. Together the characters in the show discover the answer to their woes lies in love, acceptance, and dancing to the rhythm of one's own heart, she said.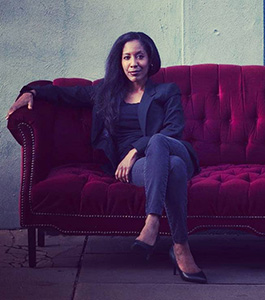 Daniel is a professional actress, director, choreographer and educator who has been seen on national and international stages and screen. Born and raised in Atlanta, she earned a BFA in Musical Theater, an MFA in Acting from Penn State University, and went on to further her studies in London and Canada. She served as the first-ever Guest Artist in Residence at the Citadel Military College of South Carolina and is a 2018 Eugene O'Neill Theater Center Cabaret and Performance Fellow. She has partnered with a variety of organizations including; The Alliance Theater Center, The Children's Arts Guild (NYC), TYA USA, Charleston Gaillard Center, Engaging Creative Minds, and presented at SXSW ED Virtual Conference. Nakeisha currently serves as Assistant Professor of African American Theatre & Performance at The College of Charleston and is a member of Actors' Equity Association.
The creative team is rounded out by Ryan McCall, a lecturer and musical director/accompanist for the Department of Theatre & Dance, as the musical director; Lindsay Webster, a MFA student, as scenic designer; John Dylon Rohr, a MFA student, as costume designer; Ann Sitzman, a KU staff member and the Department's technical coordinator, as lighting designer; Darci Jens Fulcher, Visiting Assistant Professor in Theatre & Dance, as intimacy consultant; and Bailey Kirk, a MFA candidate at the University of Missouri, Kansas City, as stage manager.
"Head Over Heels" cast members are Jake Gillespie, a guest artist and recent KU graduate from Lawrence, as Basilius; Paul-Michael A. Johnson, senior theatre performance major, as Musidorus; Rachel Meyer, a junior theatre performance major from Topeka as Mopsa; Ella Galbraith, a senior theatre performance major from Andale, as Pamela; Charles Nordquist, a junior theatre performance major from Marion, as Pythio; Olly Mitchell, a first-year theatre culture and society major from Maize, as Philoclea; Anna Duntz, a junior anthropology major from Wichita, as Gynecia; and Dakota Morgan, a sophomore Slavic language and anthropology double major from Rose Hill, as Dametas, as well as ensemble members Yasmin Armendariz, a first-year theatre performance major from Kansas City; Johnny Dinh Phan, a junior biochemistry and dance double major from Overland Park; Jennifer Egley, a senior dance major from St. Louis, Mo.; Aubrey Lape-Brinkman, a sophomore exercise science major from Papillion, Nebr.; Katherine Leverenz, a first-year behavioral neuroscience major from Houston, Texas; Daniela Saljanin, a junior political science and Legal Education Accelerated Degree (LEAD) double major from Woodcliff Lake, N.J.; Basia Schendzielos, a sophomore French and business double major from Bellevue, Nebr.; and Cicely Stevenson, a senior theatre performance and dance double major from Nauvoo, Ill. Additionally, the musicians accompanying the performances are McCall, on piano and conducting; A.J. Bonci, on guitar; Clark Russell, on bass; and Nick Urbom, on drums.