Milking Christmas, A New Musical Goes Full-Tilt "Merry"
---
Audiences to the University Theatre's next production will enjoy cheery musical numbers, over-the-top costumes, and sweet storylines driven by even sweeter characters–literally, some of them are gingerbread cookies. Through all that, and the self-aware humor, a satirical message on capitalism and corporate greed emerges. Milking Christmas, A New Musical was composed by KU Department of Theatre & Dance faculty member Ryan McCall in collaboration with Friend Dog Studios. McCall serves as musical director, and Michelle Miller, a KU lecturer, is directing.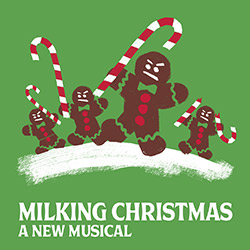 Performances are Nov. 30, Dec. 2, 4, and 6 at 7:30pm, and Dec. 2 and 3 at 2:30pm in the William Inge Memorial Theatre at Murphy Hall. Tickets are available for purchase on the performance web page, by calling 785-864-3982, or in-person at the box office in Murphy Hall Monday-Friday noon-5pm. Additionally, the Dec. 2 and 6 performances will be available to view online via livestream.
 
"Working on a new musical is not for the faint of heart. Nimbleness is required to navigate change. It's been a benefit to this process that one of the writers is KU Lecturer and Musical Director Ryan McCall, who has empowered student cast members to influence what will be the final version of the script," Miller said. "It's been a joy to watch students generate and own every inflection without an ounce of mimicry and confidently ad lib comedic lines with bravery. I am so incredibly proud and sincerely hope those living in and around Lawrence come to campus to meet the people of Christmastown."
 
Milking Christmas was originally produced and developed by The Living Room Theatre in Kansas City, for showings in 2017, 2018, 2019, and 2022. It follows Macey Maid-a-Milking who questions why so much coal is being produced and sneaks into Santa's castle to see the naughty list. Dissent rises, at first individually and then collectively, with the future of Christmas hanging in the balance.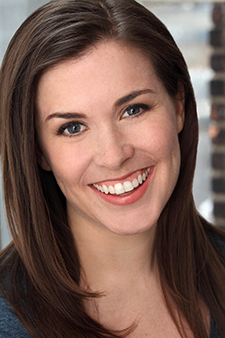 Miller's participation in Milking Christmas is made possible in part by the Ronald A. Willis Visiting Scholar/Artist Fund. She currently works as a lecturer in the Department of Theatre & Dance. Miller has performed with the New Haven Symphony, The Kansas City Jazz Orchestra, the Boston Pops, and at Lincoln Center. The singer and actress was previously a visiting professor at Boston College, where she also directed and had served as the Monan Professor of Theater Arts Endowed Chair. She founded Any Minute Now Productions with which she performed and produced in New York. She helped found ASTEP–Artists Striving To End Poverty, worked on The Shanti Bhavan Children's Project, and produced a documentary play, To Welcome the Stranger, following her friends as they reunited 130 families separated at the border. She holds an MFA in writing for stage and screen from Fairfield University.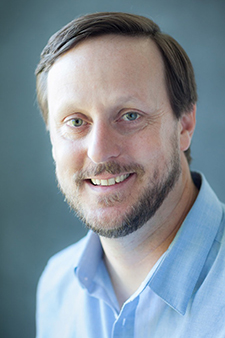 Ryan McCall is a lecturer and musical director/accompanist for the Department. His KU credits include: MUSIC DIRECTOR – Cabaret, La Cage aux Folles, Spring Awakening, Company, Little Women, Into the Woods, Merrily We Roll Along, Anything Goes, COMPOSER - ...and Jesus Moonwalks the Mississippi, Man Equals Man, Summer and Smoke, A Midsummer Night's Dream (North American Premiere in its original pronunciation). Ryan has worked professionally with Kansas City Ballet, Second City, Improv Olympic, KC Rep, Giordano Dance Company, and The Living Room Theater. Other composer credits include: The Ballad of Lefty and Crabbe with Friend Dog Studios, the family musical Noah's Art with Nathan Tysen (Tuck Everlasting, Amelie), and the rock musical Stillwater with Tysen and their band, Joe's Pet Project. Ryan is a Music Director for the Lovewell Institute for the Creative Arts, a program dedicated to teaching young artists how to write for the musical theater stage. 
 
In addition to Miller and McCall, the creative team members are Tara Leigh Burgat, a senior dance major, as choreographer; Kelly Vogel, resident artist/academic associate, as scenic and costume designer; Josh Gilpin, a MFA student in scenography, as lighting designer; Brad Mathewson, a recent KU Theatre alum and freelance writer, as guest dramaturg; and Connor L. Maloney, a junior theatre design major from Wichita, as stage manager.
 
Milking Christmas cast members are Coy Garrett, a senior theatre major, as Macey Maid-A-Milking; Maya Welde, a junior theatre performance and Spanish double major, as Mrs. Claus; Brandon Heflin, a sophomore microbiology major from Olathe, as Santa Claus; ShonMichael Anderson, a sophomore theatre performance major from Wichita, as Chris Claus; Canton Schenk, a sophomore theatre major from Topeka, as Clyde; John Stecher, Jr., a first-year student majoring in theatre from Overland Park, as Krampsnickle; Paul Ruf, a sophomore biochemistry major from Overland Park, as Ginger; Morgan Tate, a first-year student from Shawnee, as Citizen Cane; Olivia Laycock, a junior theatre design major from Wichita, as Mole; Cooper Holmes, a sophomore theatre performance major from Overland Park, as Jingle; Callee Harris, a junior psychology and social welfare double major from Hutchinson, as General Sparkleshine; James Kensinger, a sophomore chemistry major from Topeka, as Lieutenant Puddings; Madi Seelye, a sophomore dance major from Lawrence, as Lady Dancing; Basia Schendzielos, a senior French major from Shreveport, La., as Carol Jolly; Eve Green, a sophomore theatre major from Kansas City, Mo., as Holly Hunter; and Sierra Quinn, a first-year student majoring in theatre and voice from Smithville, Mo., as Santa's Lap Singer.